KVIrc is a multi-platform client that is popular with scripters.  This howto is based on 4.2.0, the current stable version, and is available here for various OS's – Windows is only 32-bit.  This howto just covers the basic adding of the server and authentication, but there is a lot of information on their website for themes and configuring layouts.
**NOTE** As of 5/22, We're now in the server list!  This is current to git pulls and will be in upcoming compiled versions.  Simply scroll down to Cuff-Link in the server list and modify your nick/identification in step #3 below.
1. After install on startup, we're greeted with the Servers list: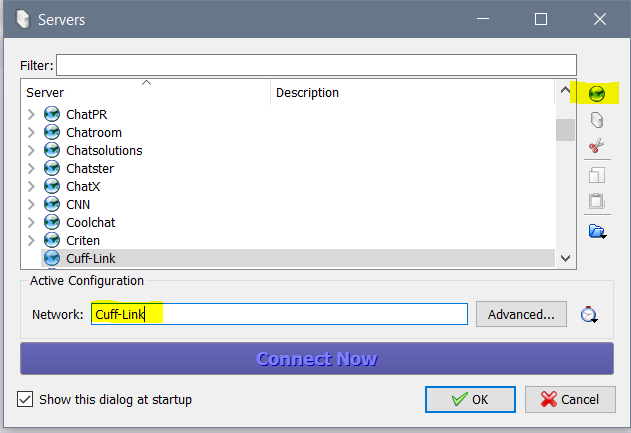 2. Next we tell it where we want to go: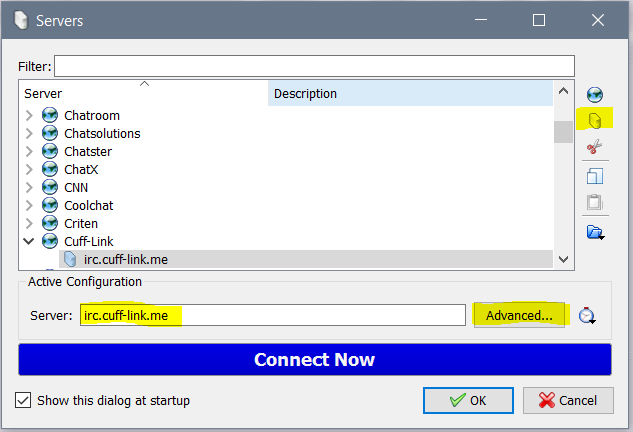 3. In the Advanced section: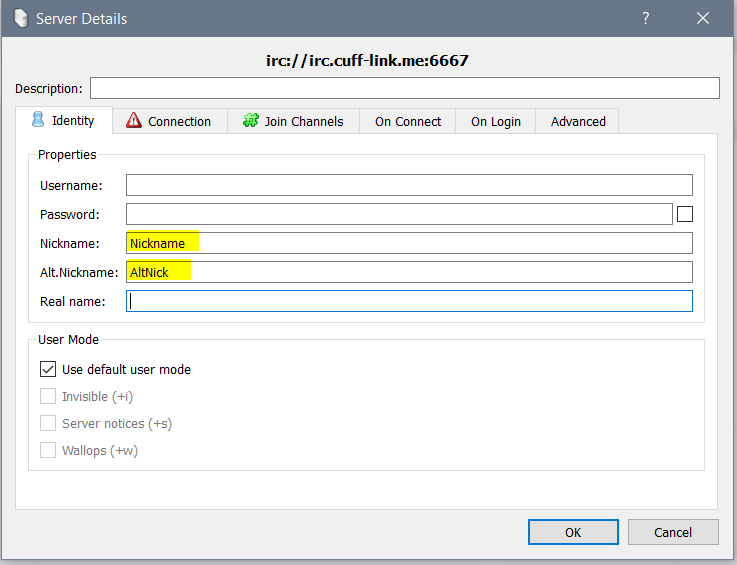 4. Continuing on the details: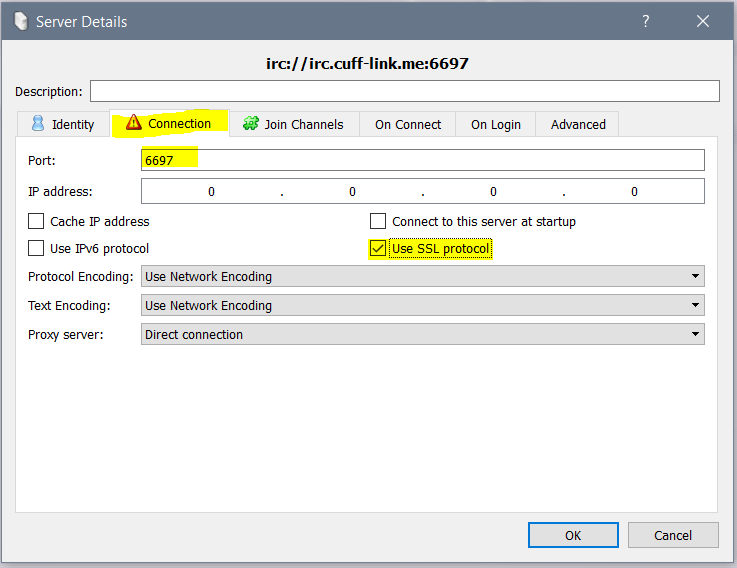 5. Next click on Join Channels if you want to set up autojoins for your favorites already in place, otherwise proceed to Advanced:
6. After clicking OK to save there, click 'CONNECT NOW' to get connected.  Next the favorites dialog will pop up: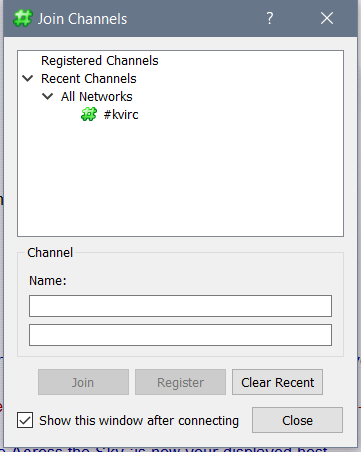 That is just the basics and there is much more.  KVIrc is quite capable when it comes to visual effects and customization, and there is a lot of information on their website, including screenshots of various themes.