Here are some visuals on some popular clients to assist with setting up TLS connections in preparation for the February 1, 2018 change to going TLS-only on Cuff-Link. Feel free to submit support tickets with screenshots in any clients we don't have here or request that we get some for you!
Notes:
If you already have TLS/SSL enabled, but you have boxes ticked that say "Accept invalid certificates", untick them. Our certs are verified with Let's Encrypt.
If you are using our authentication [SASL] servers, use the instructions here instead.
Quick Links:
AdiIRC
AndroIRC
Colloquy
HexChat
IceChat
IRCCloud
KVIrc
mIRC
Mutter
Textual
AdiIRC:
AndroIRC: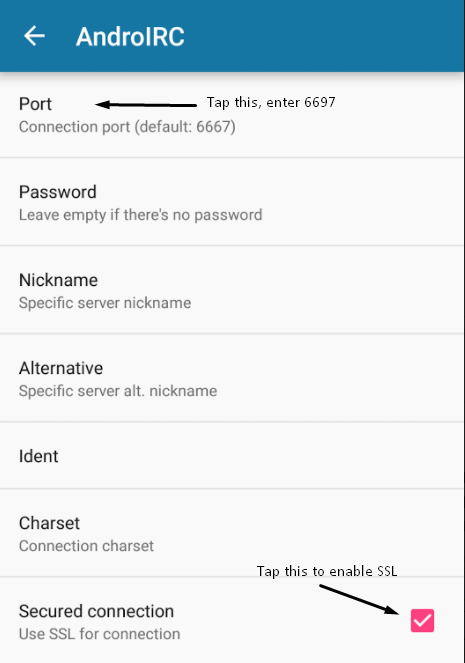 Colloquy: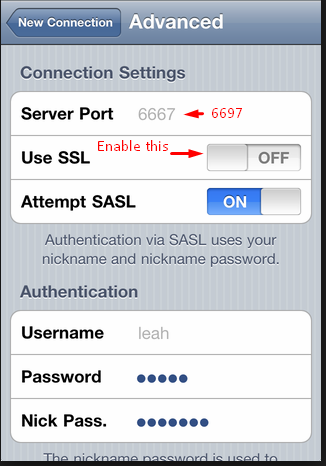 HexChat: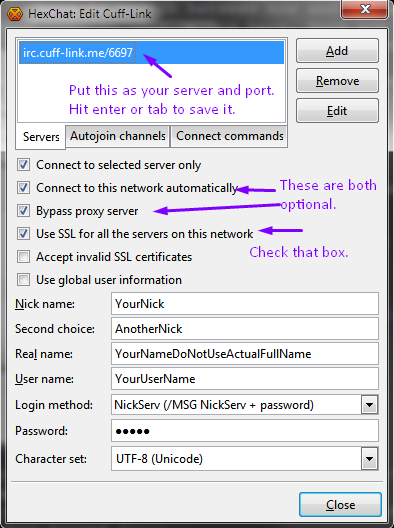 IceChat 9: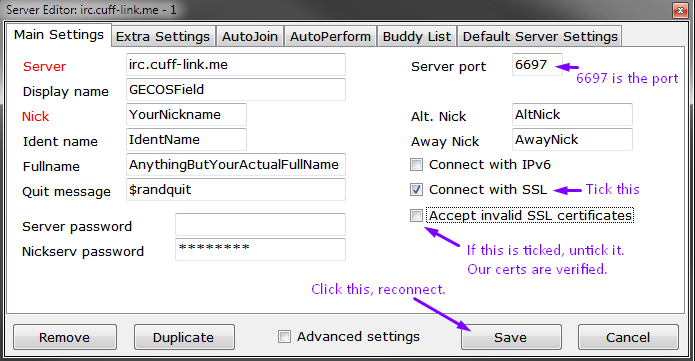 IRCCloud:

KVIrc:
mIRC:
** NOTE: These screenshots are applicable to version 7.35 and later. We haven't got one for anything before that, and versions in the 6.x range require a DLL download to work.
** EXTRA NOTE: The + in front of 6697 is not optional. Don't leave it out or mIRC will have no idea how to connect.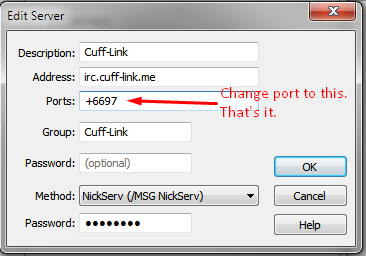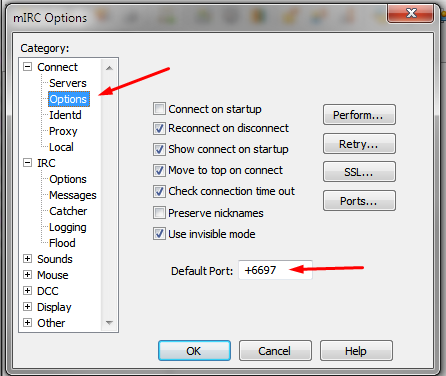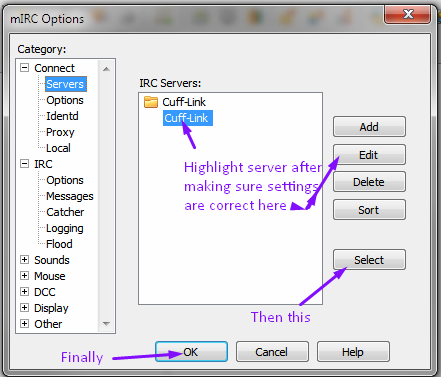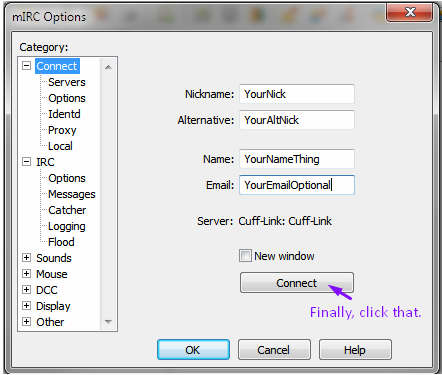 Mutter: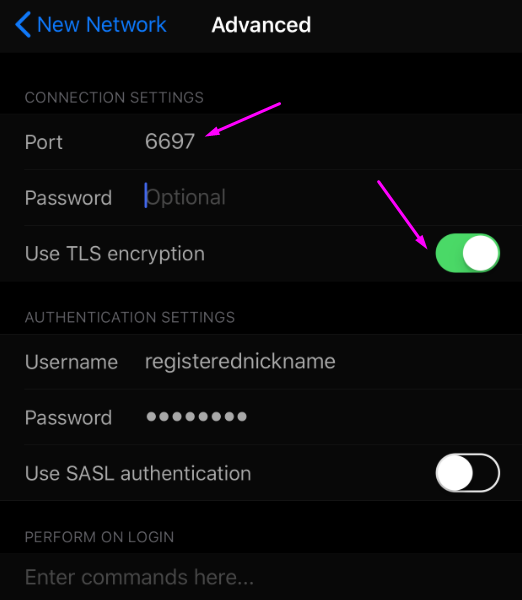 Textual: